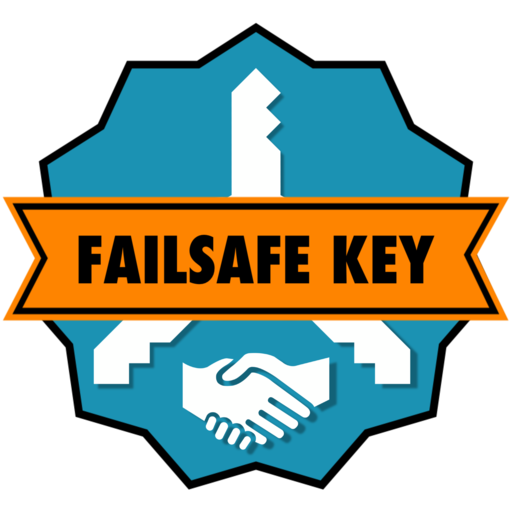 FailSafeKey Terms of Service
Return to FailSafeKey Home
FailSafeKey® Terms and Conditions
Please read these Terms and Conditions ("Terms") carefully as they ( provide that You and FailSafeKey will arbitrate certain claims instead of going to court and that you will not bring class action claims against FailSafeKey. Moreover, these Terms constitute a binding contract between You (defined below) and FailSafeKey.
These Terms are the rules that apply to the FailSafeKey materials. If you do not agree to these Terms, then please do not create an account or use the services.
By accessing or registering on FailSafeKey Inc.'s ("FailSafeKey", "us", "we,'' "our") website, or by downloading or using any of the FailSafeKey mobile applications, or any other websites, applications, or online services that link to these Terms (collectively, "FailSafeKey Materials"), you acknowledge that you understand these Terms and agree to be bound by these Terms and Conditions.
If you do not agree to these Terms and Conditions, then you may not access the FailSafeKey website or use any of our products or services.
Please contact admin@FailSafeKey.com if you have questions about these Terms and Conditions.
These terms, in addition to our Privacy Policy, are the contract between you and FailSafeKey. If you don't agree to these terms, don't use FailSafeKey. If you break these rules, we reserve the right to cancel your subscription.
If you're a minor outside the US, you should review these terms with your parent or guardian.
FailSafeKey is not responsible for user created content. We do not endorse any of the content created by users and reserve the right to remove content deemed offensive or in violaion of copyright.
Effective Date of this policy: November 18, 2019